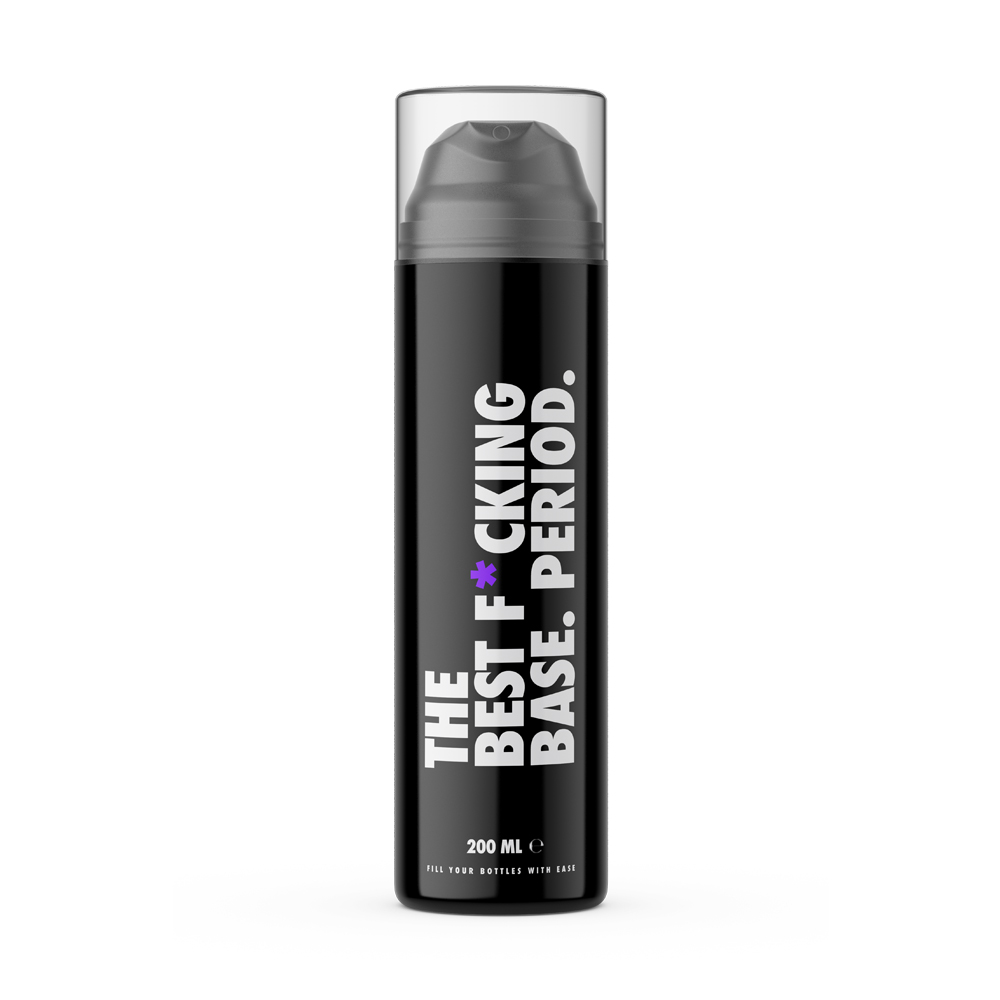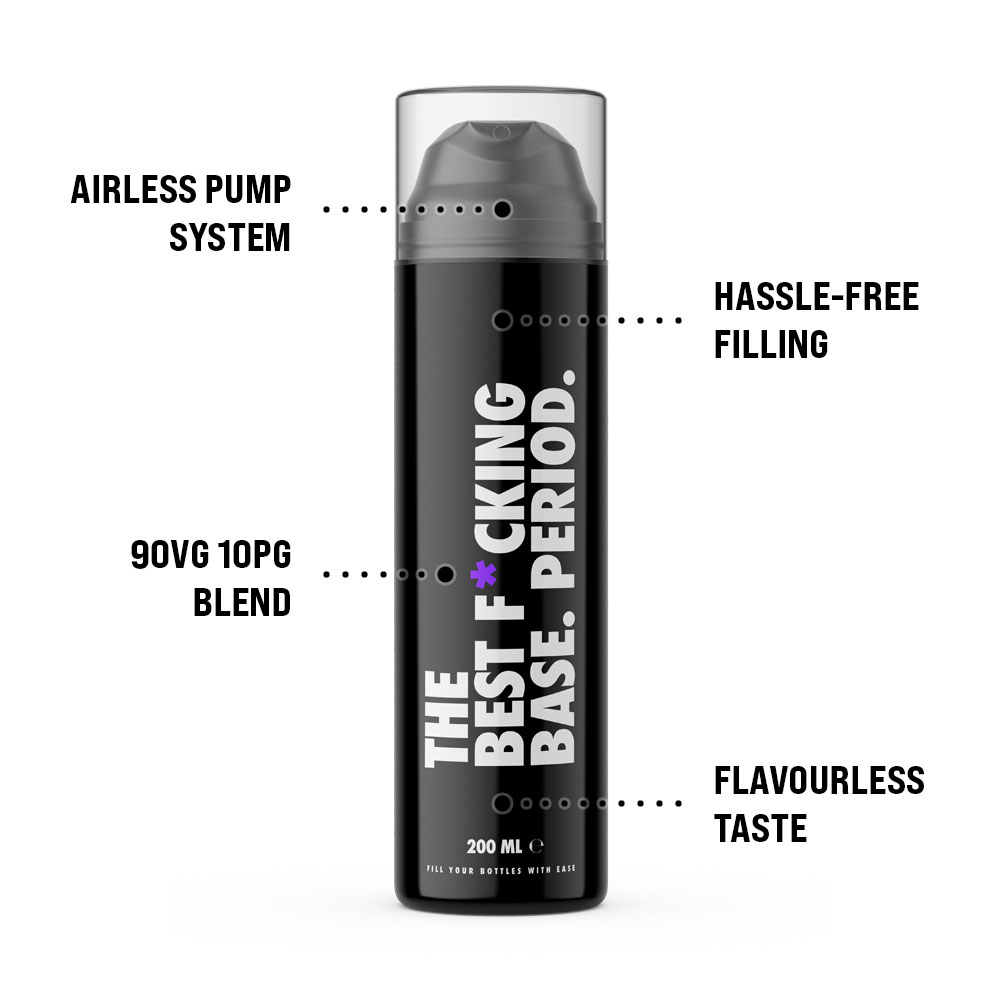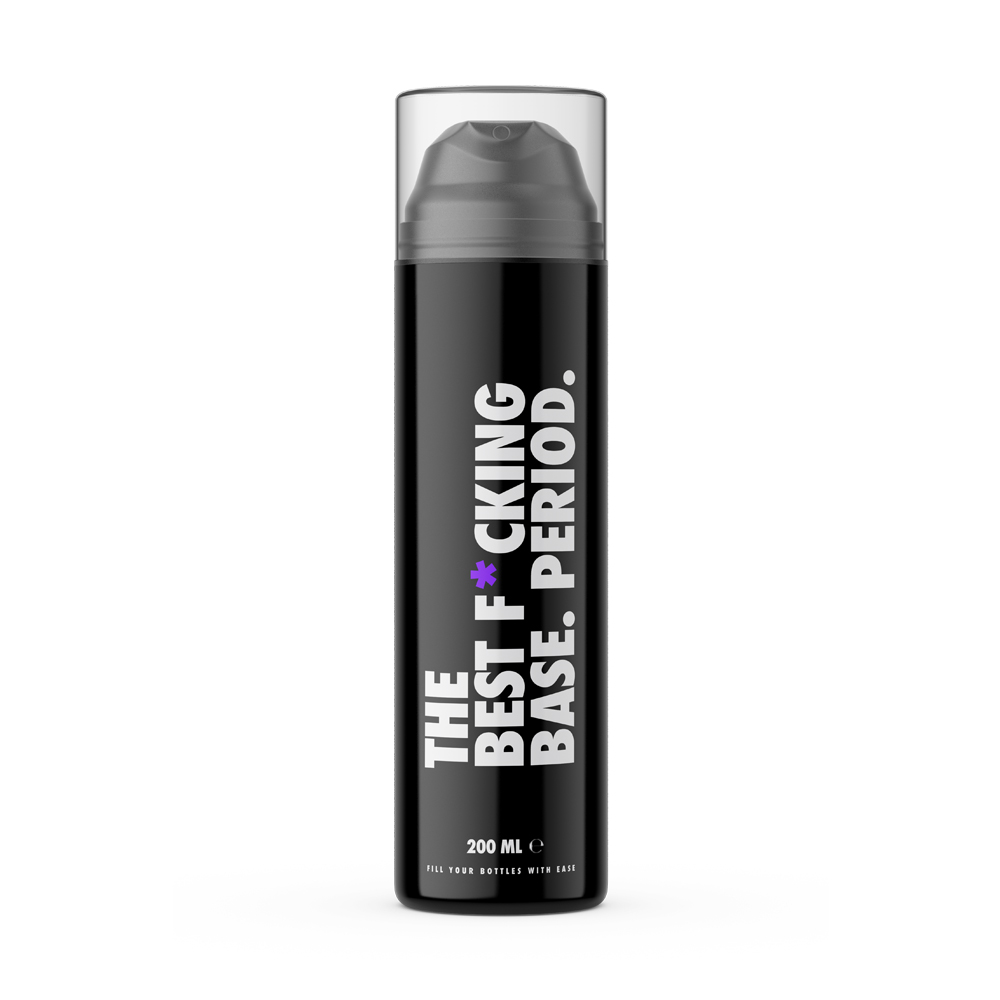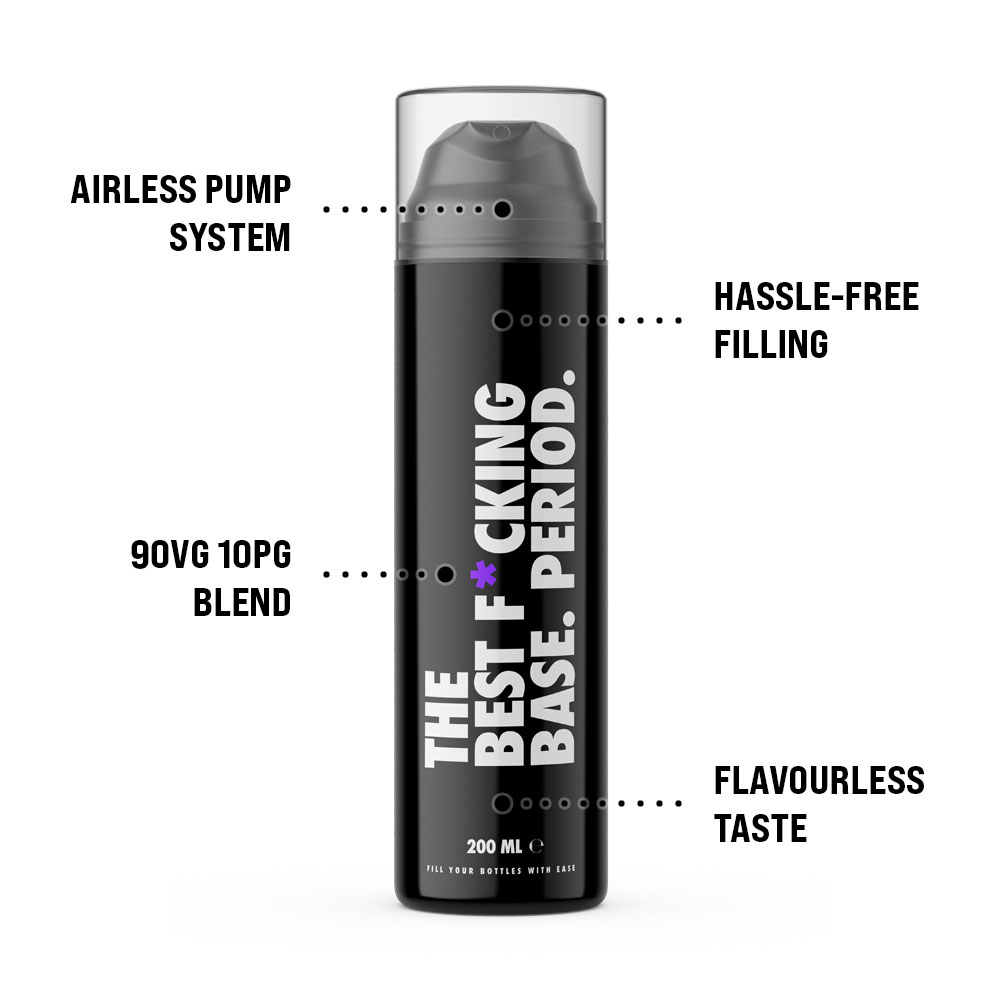 THE BEST F*CKING BASE. PERIOD.™
€5.90*
Content:
200
(€2.95* / 100 Milliliter)
Available, delivery time 1-3 days
Product number:
TBFBP-9010
Base für Ihre Aromen, Shortfills & Longfills
Die leichteste Art Aromen und Shortfills aufzufüllen! Die Airless-Pump-Flasche sorgt dafür, dass die Base mit jedem Pumpstoß stress- und kleckerfrei in der zu befüllenden Flasche landet - ungeachtet der Dicke des Flaschenhalses. Durch die geringe Größe auch perfekt für Unterwegs!
Die THE BEST F*CKING BASE. PERIOD.™ - Base hat ein Mischverhältnis von 90 % vegetablem Glycerin und 10 % Propylenglykol. Wenn Sie also eines unserer BRHD™ oder WEIRD VIBES™ Longfills damit anreichern, erhalten Sie ein E-Liquid mit einem Mischverhältnis von 72 % VG & 28 % PG.
THE BEST F*CKING BASE. PERIOD.™ enthält 200ml feinste Base und reicht somit, je nachdem, ob Sie Ihrem E-Liquid beispielsweise Nikotin hinzufügen, für zwei bis drei Longfills.
Daten:
Inhalt: 200ml
Flasche: Pump-Flasche
Mischungsverhältnis: 90% VG, 10% PG
Geschmack: neutral
Inhaltsstoffe: Pflanzliches Glycerin (90%), Propylenglykol (10%)
Dieses Produkt enthält kein Nikotin.
Lieferumfang:
1 x THE BEST F*CKING BASE. PERIOD.™ - 200ml